Practice
Perfected
Beyond metrics. Beyond miles. Beyond expectations. asensei is the coach who sees everything, misses nothing and programs your very own path to perfection
"Morning asensei,
What's the plan?"
asensei schedules an exceptional practice at an effective time. World-class coaches. Laser focus. No excuses.
"I FEEL THE DIFFERENCE,
ASENSEI"
Prepare to get technical. asensei understands your sport, feels your movements through smart sportswear and tweaks to perfection.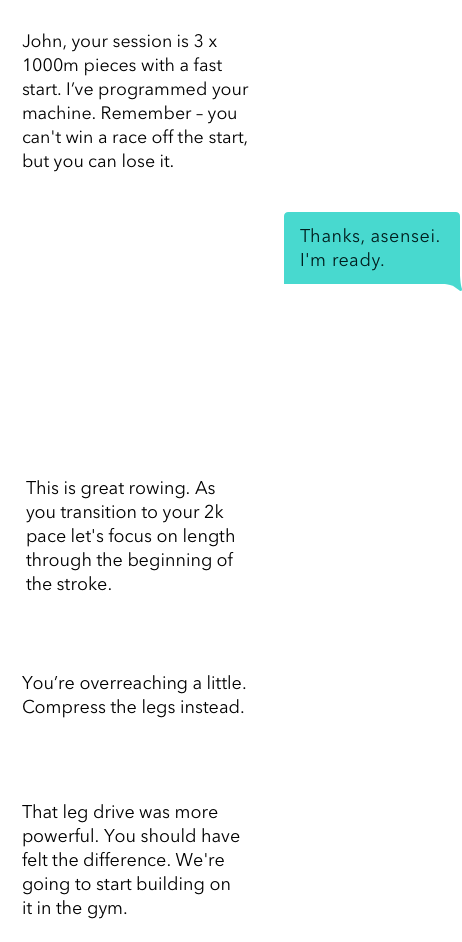 "OK ASENSEI,
TALK ME THROUGH THIS"
A new sport, your core sport or cross-training you didn't consider. asensei meets you at your level and up-levels you. Think 0–60 in no time.

"HEY ASENSEI, ABOUT
YESTERDAY'S SESSION…"
From post-practice analysis to recovery advice and goal reviews – asensei is ready when you are and has every angle covered.